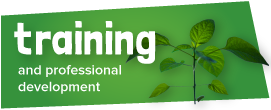 More Information on OSCN Courses
Course descriptions
---
Safe and Sound in OSCAR
This 3-4 hour workshop covers requirements under the MSD OSCAR Standards for safety and positve behaviour guidance. It also gives an introduction to professional practice in OSCAR and in particular, what it means to be "child-centred" and "strengths-based".

The training is intensive and there is practical activity and reflection throughout. It is mostly focussed on skills relating to supervising activities and interacting with children. The paper work and systems that go with health and safety (e.g. RAMS forms, incident reporting etc.) are briefly covered.

Topics
- Safe environments: the 3 essential elements- Professional and legal requirements for supervision, safety and risk assessment
- Strengths-based practice: a developmental approach to managing safety and behaviour
- What is behaviour?  The communication and purposes behind behaviour
- Positive behaviour guidance – setting the right climate and using least intrusive responses to off-track behaviour
---
Maximum Childhood: child-centred practice / strategies for interaction & participation

Every staff member you employ needs to count - much more than just a number in the ratios. This workshop is aimed mainly at newer staff but will also be a worthwhile refresher for those who are more experienced and want to expand their strategies for helping children participate fully in their programme.

Topics
- "A good environment for children" - using child-centred practice
- Getting off to a good start each day
- Activity supervision approaches that enhance child participation
- Conversations with children & professional boundaries
---
Keeping Your Cool: everyday discipline and challenging behaviour
We hear all the time that children are becoming more challenging in their behaviour and that staff often struggle to respond effectively when kids are pushing limits or "melting down". This 3-4 hour workshop aims to keep things simple – we focus on effective strategies for everyday use that help kids get back on track with a minimum of confrontation: if we want cool, respectful kids then we have to walk the talk ourselves.

We use games and practical activities to show how to approach challenging behaviour with a cool head and positive purpose. We can also make links between these everyday discipline practices and strategies needed for children with conditions such as ADHD, FASD etc.

Topics
- Helping children to behave well: what are we aiming for?
- Low-key discipline techniques for everyday use
- Why are children challenging?
- Effective responses to challenging behaviour: accommodation and intervention strategies
- Evidence-based practice: what can we learn from research into classroom teaching?
---
Here to Care: Common sense for OSCAR professionals

This workshop aims to build awareness and understanding of the professional obligations & sector standards for programme supervision. We will learn about duty of care, legal liability for injury, risk assessment and effective supervision. We take a practical, common sense approach, which balances the need for safety and the need for children to be active and learning from real experiences.

Topics
- Actively managing the risk of harm: obligations under health and safety legislation
- Standards and guidelines for effective programme supervision
- Duty of care, negligence and reasonable care of children
- How much risk is OK? A balanced approached to assessing risk in activities
---
Tuning in to Children
This 3-hour workshop aims to improve staff confidence in games facilitation and increase the sense of connection within staff teams. We'll identify some useful activity leadership strategies and take time to give and receive feedback.
There will be lots of practical learning about getting games off to a good start and we will reflect on how games can contribute to a positive programme culture.

Topics
- Why play games?
- Activity leadership essentials
- Ready to roll? Being prepared to run a game and common challenges during games
- Building participation: tips for getting children involved and getting their feedback 
---
"You're In!" Games for Participation and Learning
An immersive 2-3 hour workshop to sharpen your skills at helping kids into games. A great way for your whole team to get energised and inspired for the year ahead. Learn some different, easy games and share strategies for building participation.
---
Working Together: Professional boundaries in OSCAR
This 2-3 hour workshop aims to open up discussion within staff teams about appropriate professional practice when working with children, their parents/caregivers and other professionals, in an OSCAR setting. 
At OSCN we understand the challenges that forming positive relationships with children and their families presents, and we believe that conversations about this process can be very valuable for staff teams. This will be an interactive and practical workshop, with some fun activities to get you thinking and learning.

Topics
- Being "professional": what does it mean for you?
- OSCAR Code of Conduct / MSD OSCAR Standards
- Recognising and establishing boundaries: for the service as well as personal boundaries
- Crossing the line? Professional conduct case studies and problem-solving boundary issues
---
Child Protection
This session will provide a supportive introduction to the topic, specifically for people who work in OSCAR services. Practical exercises are included to help staff become more aware and effective in safeguarding their children, their programme and themselves. This is essential training for all programme staff and a requirement under the MSD OSCAR Standards.

Please note that this topic may be challenging for some participants as it does not shy away from presenting the reality of child abuse and mistreatment.


---
Difficult Conversations: Skills for communication with parents and staff
"I had no idea how it was going to go. I was worried I'd say the wrong thing." We are often hearing about your challenges with approaching parents or staff when there is a serious issue to discuss.
Whether there are concerns around the behaviour of a child, or it is a staff member who is not meeting your expectations, there are many ways in which a conversation could go "off the rails". But equally there are techniques that can improve the likelihood of a positive outcome. We will learn about some of these in this workshop and share experiences from our programmes that we can all learn something from.



---
Positive Parent Relationships
This workshop is aimed at managers / supervisors and takes a holistic look at how we build good relationships with parents. Practical activities are used to build awareness of effective communication processes and some of the ways that we can end up with problems that could have been prevented. Case studies will highlight best practice for a range of practical issues and provide helpful strategies for sorting through typical OSCAR issues.
Topics
- First contact and enrolment
- Helping your staff to build rapport with parents
- Professional boundaries for your service - "yes we can", "sorry we can't" 
- Working through concerns and complaints
© OSCN 2017, no reproduction without permission.